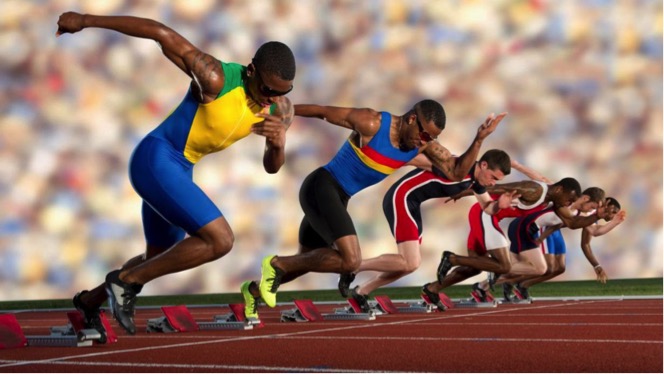 PEMF for ATHLETES
Pulsed Electromagnetic Field (PEMF) Therapy for Athletic Performance Enhancement
The effects of PEMF therapy are becoming increasingly apparent in athletes.  Because of the exertion of daily endurance training, athletes are far more sensitive than the average person. They are aware of the smallest changes in their bodies.   Today, many world champions and Olympic medalists from a variety of sports rely on PEMF Therapy for medical and physiotherapeutic treatments.  To legally optimize endurance, they count predominantly on the natural effects of PEMF therapy.
PEMF therapy for athletes and indeed for any competitive sport player helps them by enhancing nutrient absorption and recovery. PEMF therapy providing up to 20% & 40% gain in strength and stamina respectively within a couple of months of use.
Worldwide, athletes from many countries are using PEMF because they enhance performance, increase endurance, strength and flexibility as well as encourage faster healing. PEMF therapy also works to reduce pain, inflammation and improves circulation.
Consistently maximized performance is important for athletes, and PEMF  therapy helps them achieve that by simultaneously reducing the risk of injury due to better mental acuity and promoting faster repair due to its regenerative effects by increasing the uptake of oxygen.
 By using effective PEMF devices that incorporate the correct protocols, it's possible to reduce training-related soreness by 90%. Such performance enhancement effects using a non-invasive and substance-free treatment are only possible with PEMF therapy that has evolved over the last 5 decades.
What are the benefits of PEMF for athletes?
The benefits of PEMF are well documented, and they're backed by scientific research.
Using PEMF for athletes offers several advantages:
It improves focus, concentration, and mental acuity.
Increases injury prevention by decreasing cellular breakdown during physical activity.
Increases recovery rate. Swelling and inflammation delay muscle recovery. PEMF helps athletes heal faster by reducing swelling and inflammation.
PEMF therapy flushes out lactic acid from the cells, which helps reduce soreness.
Reduces stiffness, cramping, and pain from physical exertion.
Promotes cellular recovery and regeneration.
PEMF therapy oxygenates the blood. This leads to better performance and endurance and improves energy production of muscles and cells.
Better range of motion, flexibility, endurance, strength, and stamina. In other words, better athletic performance.
Increases cellular metabolism and cell hydration.
Increases bone density.
Improves the capabilities of the immune system.
Contact us anytime, we are just a Phone Call away to assist you! Or simply just WhatsApp us now.