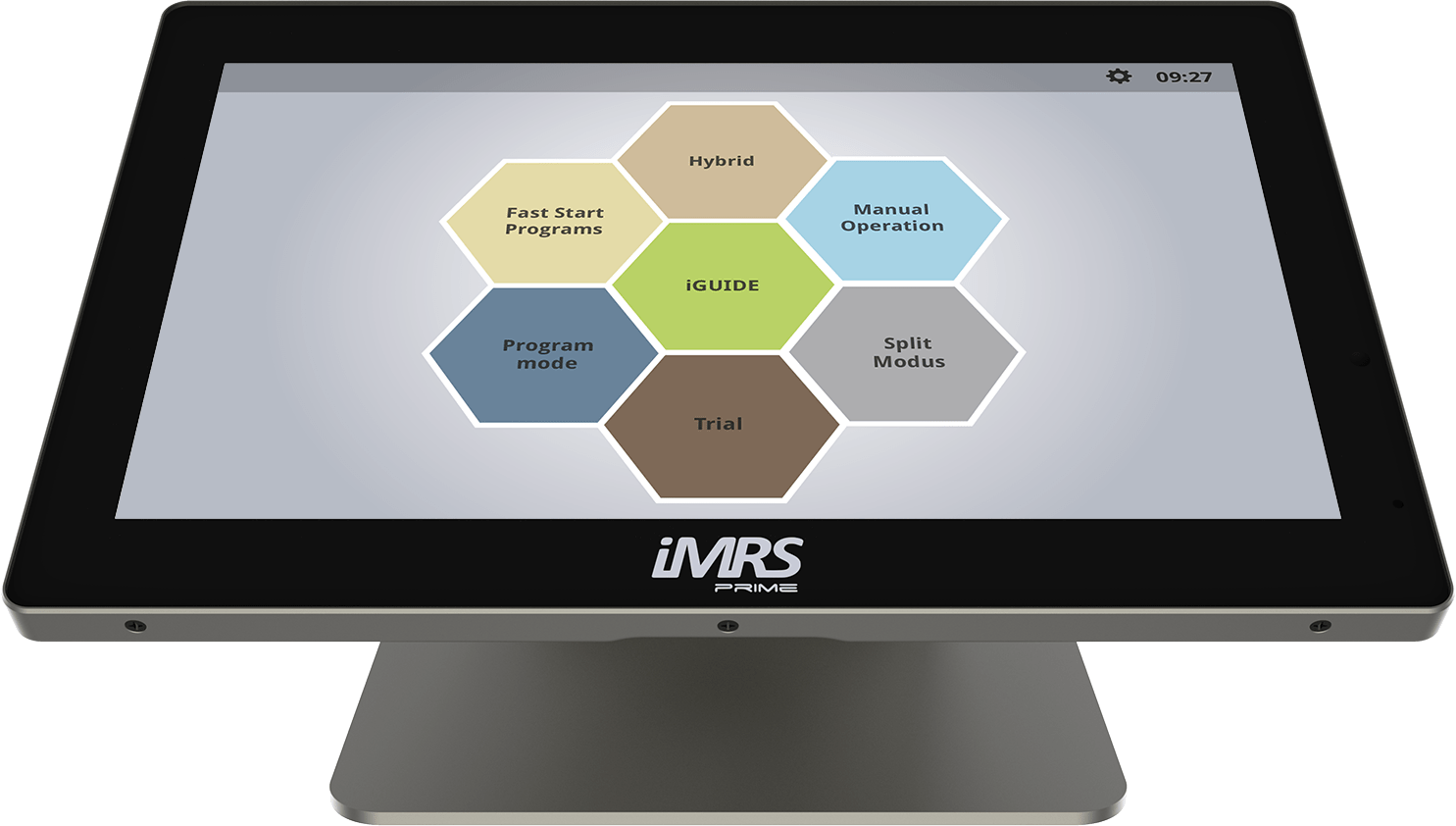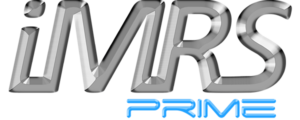 INSPIRED BY NATURE
Discover the new benchmark of holistic, low-pulsed electromagnetic technology for your personal wellbeing!
PEMF Reinvented!
Wellness in 6 Dimensions!
Learn how to utilize the electromagnetic spectrum to retain and restore your overall well-being by using the most advanced and comprehensive PEMF technology in the world – iMRS Prime
IMRS Prime PEMF System
iMRS Prime PEMF system is the latest edition of the Swiss Bionic's flag-ship iMRS series, replacing the existing iMRS (or iMRS 2000) model. It carries on the iMRS tradition, with all it's proven and much loved iMRS unique technologies like triple sawtooth, organ clocks programs, HRV bio-feedback and audio-visual brainwave entrainment technologies. In addition to these, there are many new features introduced 1st time in the flag-ship iMRS model.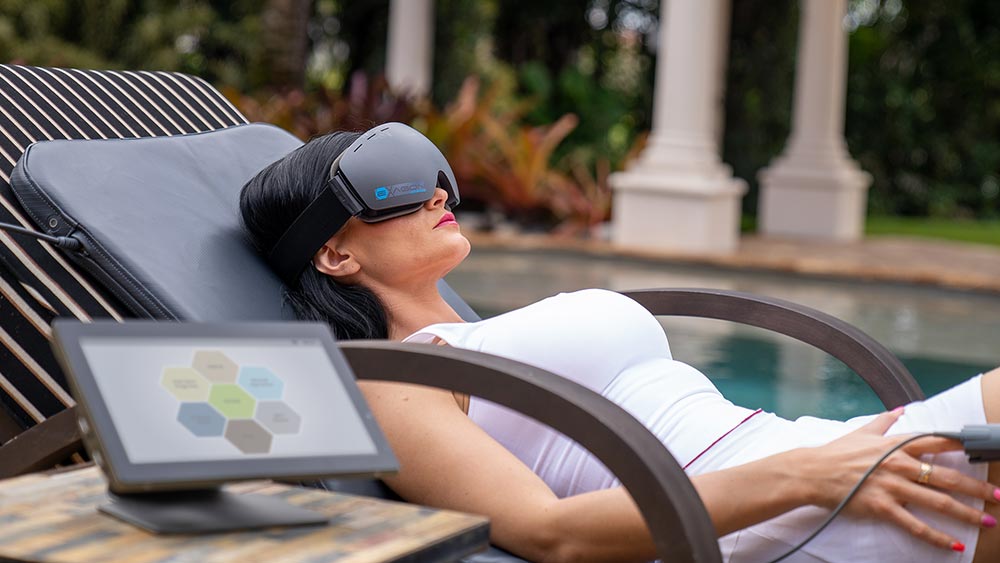 The iMRS Prime system is more than just a Pulsed Electromagnetic (PEMF) system, and we are now able to benefit from the unique and unrivalled proposition of world leading PEMF technology, simultaneously combined with cutting edge Far-Infrared (FIR) therapy, in a new Exagon FIR Hybrid BodyMat. Plus much much more, including brand new local PEMF applicators; The Exagon Pad and Exagon Spot, an advanced sound and light relaxation system called the Exagon Brain, and a new Exagon Sense Heart Rate Variability (HRV), with enhanced bio-feedback display with SPO2, Oxygen concentration level, and ability to save heart rate variable sessions for export to 3rd party HRV software tool for further analysis. It's an intelligent wellness device simple and safe enough to be used by anyone at home. However, it is also sophisticated enough to be used in wellness, medical and even for research and development purposes.
What's New in iMRS Prime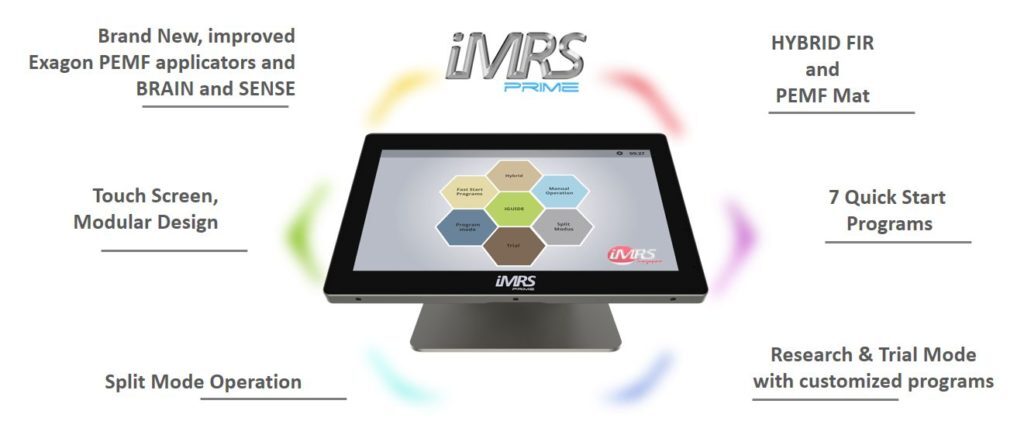 Completely redesigned hardware platform

Completely redesigned hardware platform with a touch screen panel and new purposed built and customized operating platform.

Hybrid Integrated FIR and PEMF full-body Mat.

Hybrid Integrated FIR and PEMF full-body Mat. Now you can enjoy both the far-infrared (FIR) and PEMF at the same time.

Upgraded Brainwave Entrainment system

Upgraded Brainwave Entrainment system, both hardware and software

Quickstart programs

Quickstart programs with new Solfeggio Scale 9 frequencies

Split mode operation

Split mode operation, where the same system can operate 2 standalone sessions and controlling 2 separate applicators at the same time

Trial software tool.

Trial software tool. A powerful research tools that allow trained professional to set their own frequency, waveform, intensity, duration and pulsation characteristics.

Enhanced bio-feedback display

Enhanced bio-feedback display with SPO2, Oxygen concentration level, and ability to save heart rate variable sessions for export to 3rd party HRV software tool for further analysis.
iMRS Prime Software
iMRS Prime software went through an evolutionary upgrade while retaining the proven iMRS organ's clock programs. Building on the now matured iMRSone Omnium1's W@app concept since it's first release in 2014, the iMRS core software comes with a lot more flexibility and upgrade-ability.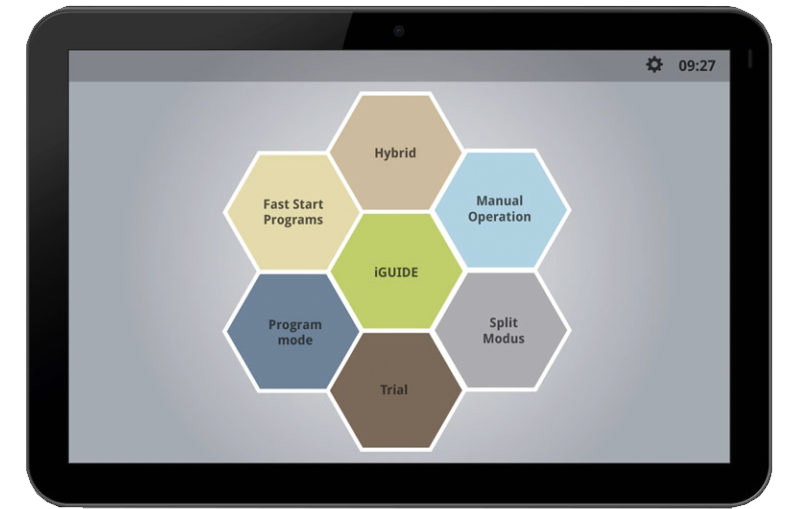 What's New in iMRS Prime Software?
1. Fast Start Programs (FSP)
On top of the 5 Fast Start Programs (FSP) as in Omnium1's Quick Start Program, iMRS Prime added two additional programs – Balance/Repair and Solfeggio Scale 9. The FSP is particularly useful if you would like to achieve a certain effect using the different frequencies characteristic of the iMRS's organ clock programs. FSP will preset the Organ clock, intensity fluctuation and duration for you, regardless of the time of the day you run the session.
*As FSP uses organ clocks, it only works when using a full-body mat (Exagon Mat). As Hybrid Exagon FIR requires additional configuration of temperature setting, FSP will not activate FIR feature to simplify the operation and objective of FSP.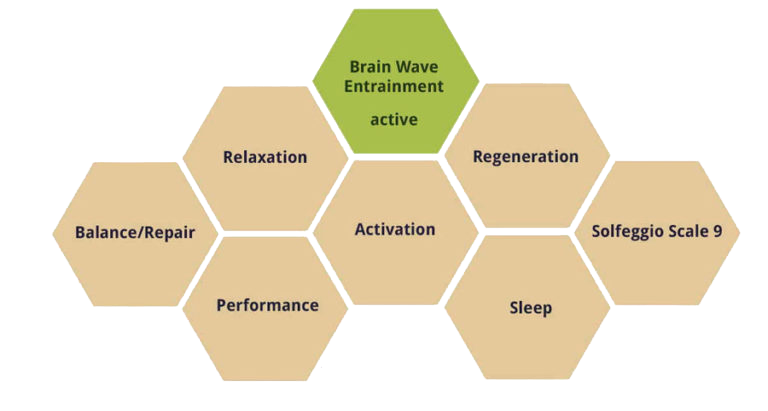 2. Solfeggio Scale 9
One notable new fast-start program introduced is Solfeggio Scale 9. This is not the usual iMRS's Organ Clock program, but a series of frequencies based on the Solfeggio Scale 9 – 174 Hz, 285 Hz, 396 Hz, 417 Hz, 528 Hz, 639 Hz, 741 Hz, 852 Hz, 963 Hz. While the name Solfeggio Scale might sound spiritual or mystic to many, this is in fact quite a scientific-based sound wave resonance used throughout the century by different civilizations. What is different in the iMRS Prime implementation is instead of the sound wave, this is presented in the form of PEMF.
Programs
Organ Clock
Intensity/Duration Min (with section breakdown)
Activation
Morning
12 minutes
10 (4 min) – 25 (4 min) – 50 (4 min)
Performance
Noon
12 minutes
50 (4 min) – 100 (4 min) – 200 (4 min)
Balance/Repair
Morning, Noon,
Evening, Night
24 minutes – intensity 25 throughout
6 min for each organ clock program
Regeneration
Evening
24 minutes
25 (12 min) – 10 (8 min) – Sens (4 min)
Sleep
Night
24 minutes
10 (12 min) – Sens (12 min)
Solfeggio Scale 9
174 285 396 417 528 639 741 852 & 963Hz , 9 Solfeggio Scale frequencies bundled in one pulse package
25 (16 min)
3. Exagon Sense HRV Software
The Bio-feedback Exagon Sense software feature gets a fresh upgrade in term interface and also its data compatibility, which is an important upgrade, as this can open out a range of future integration and development opportunity with 3rd party software vendors.
Oxygen Concentration Level (SPO2): Exagon Sense software now can pick up the SPO2 and display on the session screen as one of the display parameters. This parameter reflects your blood oxygen concentration.
Storing sessions history and export to 3rd party HRV analysis software. A single session of Heart rate variable (HRV) reading cannot reflect anything meaningful on your health condition. However, if you keep tap of your HRV session over a period of time, say 2 weeks or more, then you can use this information to see a trend and better understand your body conditions. The new Exagon Sense software now allows you to export the session data to a 3rd Party HRV software, kubios.com to do a further assessment.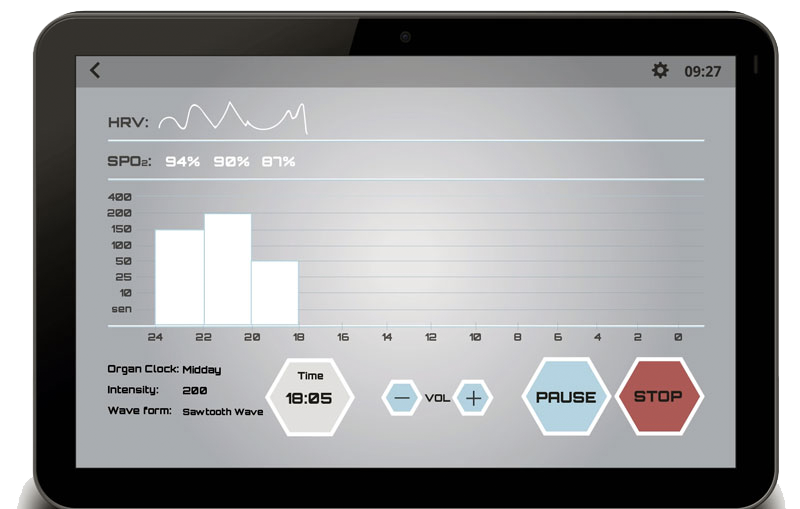 4. Split Mode
The split mode is akin to the virtual machine concept in the computer world. This is more than simply allowing multiple applicators to share the same session. The new iMRS Prime controller now is capable to create two separate sessions that allow you to treat the system like two separate iMRS systems. Each virtual system will control it's own physical applicators, brain and HRV sensor. Therefore you can now run a full-body mat using sawtooth session on the left, and run a pad/spot using square ware session on the right. This is achieved through introducing a new separate connector box that can separate left and right connection to separate virtual system.
You can also activate the Brainwave Entrainment system, Exagon Brain as a standalone session, without the need to couple the use or connecting to an Exagon PEMF applicator (Mat/FIR, Pad or Spot).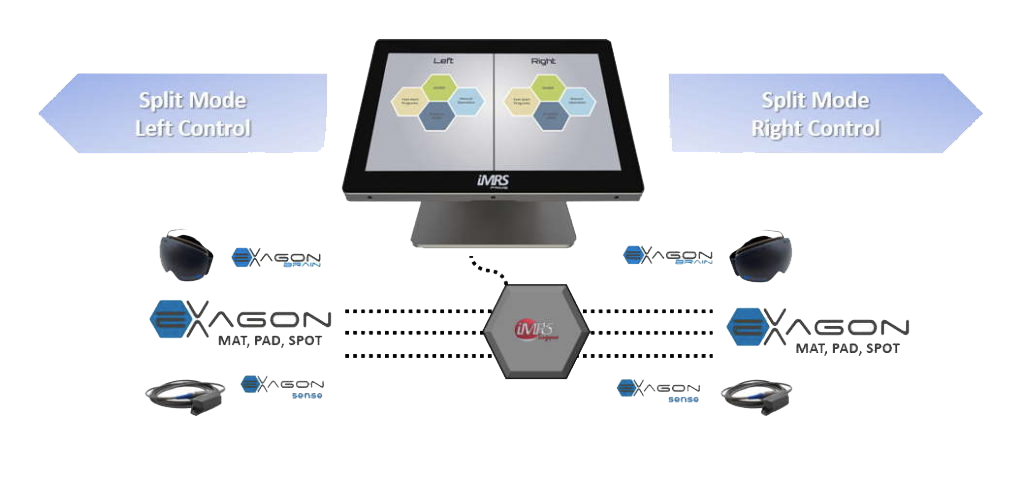 This feature is very useful not just for those who run health or wellness centre that requires multiple systems, it is relevant for the home user too. You can now run a full-body session on the left, while another member of your family can run a spot or pad on the right system.
*Split Mode is available in Expert, Hybrid and Trial configuration*
Note: Currently, Split Mode supports running of Fast Start Programs, Manual Mode, Program Mode and iGuide, and support Exagon Brain and Sense usage. However, due to additional power needed to run Hybrid/FIR Mat and Trial Mode (depending on the parameter settings), the Hybrid Mode and Trial Model are not supported in Split Mode to avoid overloading of system. This restriction may change over time. We shall update this article for any future changes.
5. Program Mode
Program mode is not exactly new, but rather an extension of the existing iMRS's User Profile buttons P1, P2 and P3 – a limit to just 3 user profiles. With Program Mode, now you can practically create unlimited user profiles. This is especially useful if you have many family members using the system and requires different intensity, duration setting for different applicators.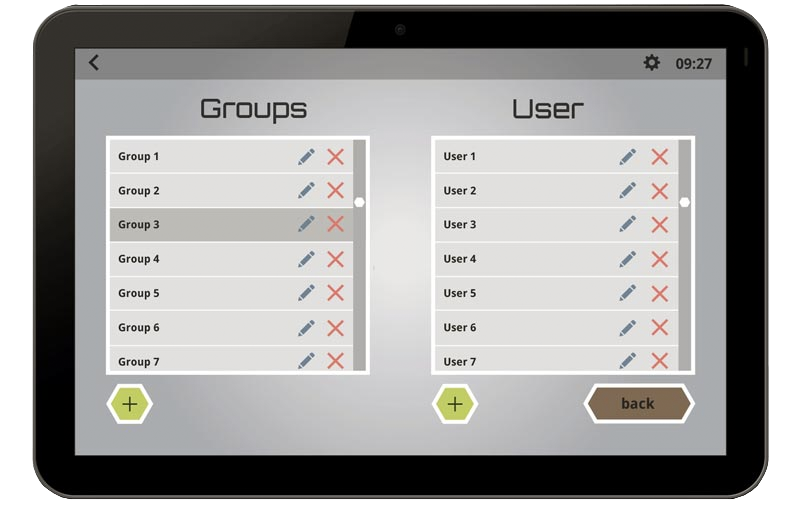 6. Trial Mode
Trial mode, in essence, is a mode where the system allows you to freely decide the frequency, 5 waveform (sawtooth, sine, square, triangle, and trapezoid), pulse duration (rest duration in between), session duration (in minutes), temperature setting for the far-infrared mat, and intensity level in uT. This is call trial simply it reflects the purpose of this configuration. Users who purchase this configuration need to go under a special training and certification.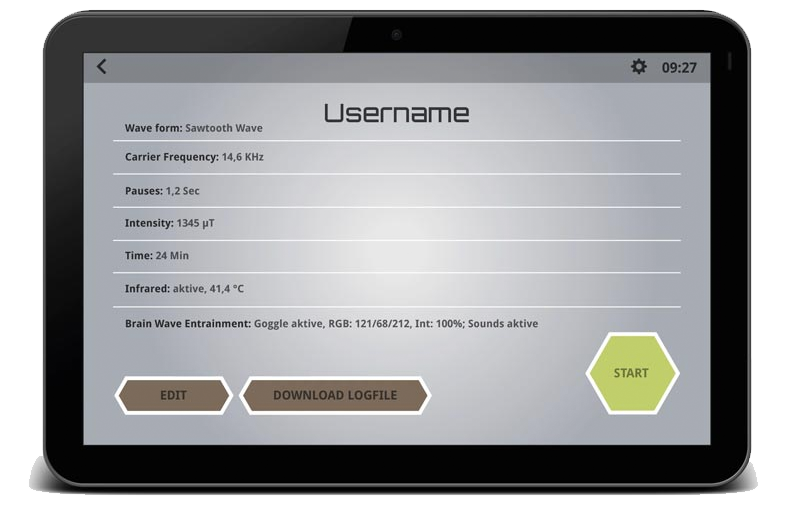 iMRS Prime Hardware
The iMRS Prime hardware system is a 3 piece component – (1) Touch screen control panel (2) Connector box and (3) applicators & accessories (i.e. bio-feedback sensor and brainwave entrainment headset). The separation of control panel and connector box is to allow more connection points to the system for advance split mode operation, whereby you run the iMRS Prime as two separate virtual systems (like Hyper-V virtual system) and control 2 sessions and separate applicators and accessories.
1. Touch screen Control Panel
The new sleek, aluminium blushed touch screen control panel is both a designer and ergonomics product for functional purposes. With just one power cable from the connector cable to the control panel, you can now place the touch panel at a location that is easy to access without cluttering your space, as you can easily keep the connector box out of sight. The Touch control panel comes with a stand fixed at a 45-degree position for easy operation.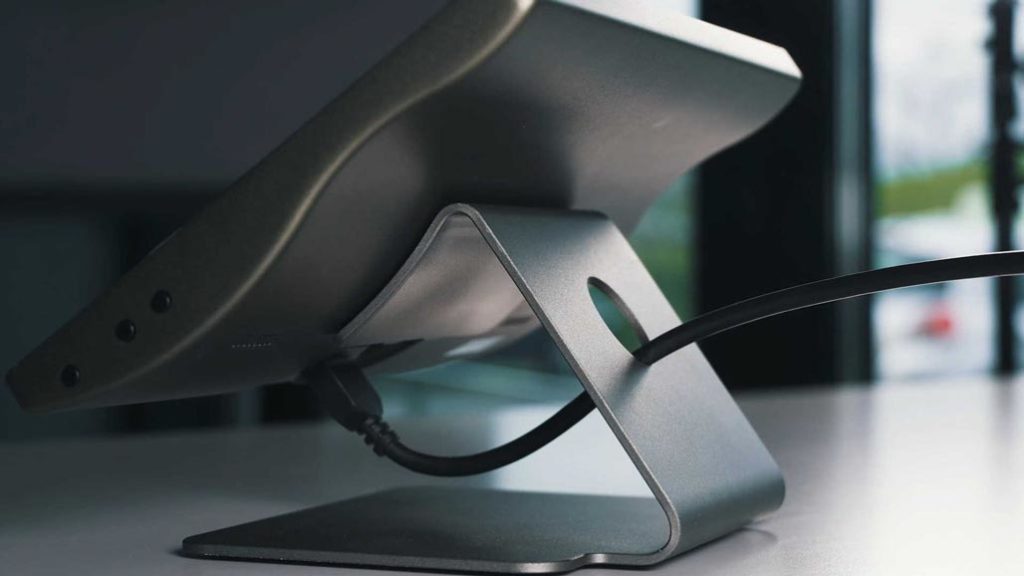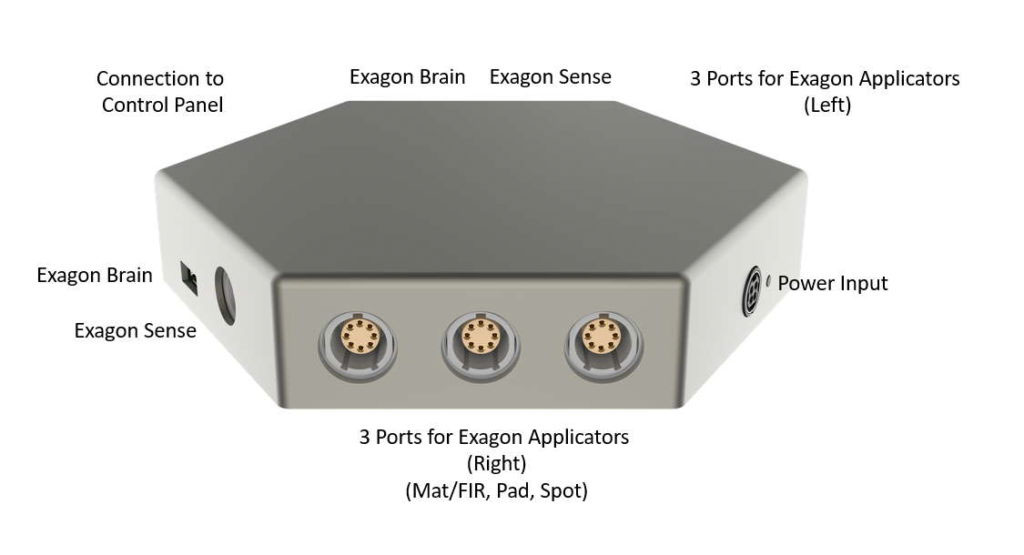 2. Connector Box
Extending the idea of separate connector component, the iMRS Prime connector box now supports a total of 10 simultaneous connection to applicators and accessories to support split mode operation – 6 applicators connection, 2 Exagon Sense connection, and 2 x Exagon Brain connection. The connection is separated into left and right – for split mode operation. For single-mode operation, it supports either left or right connection for 3 Exagon applicators (Mat, Pad and Spot), 1 Exagon Sense and Brain connections.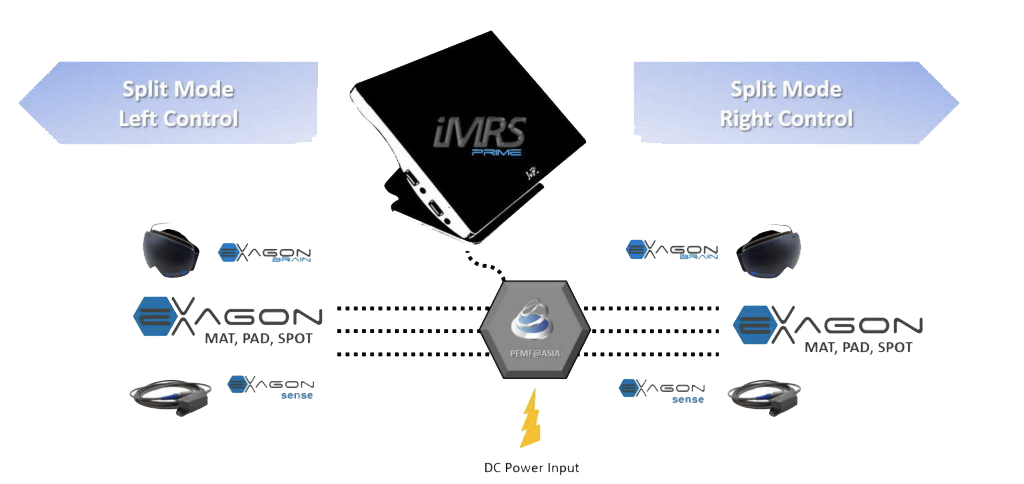 3. Hybrid FIR Mat
The Hybrid Far Infrared (FIR) Mat or Exagon FIR probably is one of the most significant new features introduced in the new iMRS Prime line up – under the Hybrid Configuration. The effect of low heat (up to a maximum of 45c) and Pulsed Electromagnetic Field (PEMF) offers a very complementary blend of stimulation that can be felt immediately at the sensory level, on top of the cellular stimulation and resonance from both the effect of FIR and PEMF.
Integrating FIR on top of PEMF needs careful engineering so to ensure the FIR layer doesn't emit electromagnetic radiation that could interfere with the delicate PEMF signals generated by the iMRS system. Swiss Bionic Solutions adopted the non-radiative material, carbon fibre as the heating element. The type of carbon fibre used in Exagon FIR mat offers an extremely well-distributed heat.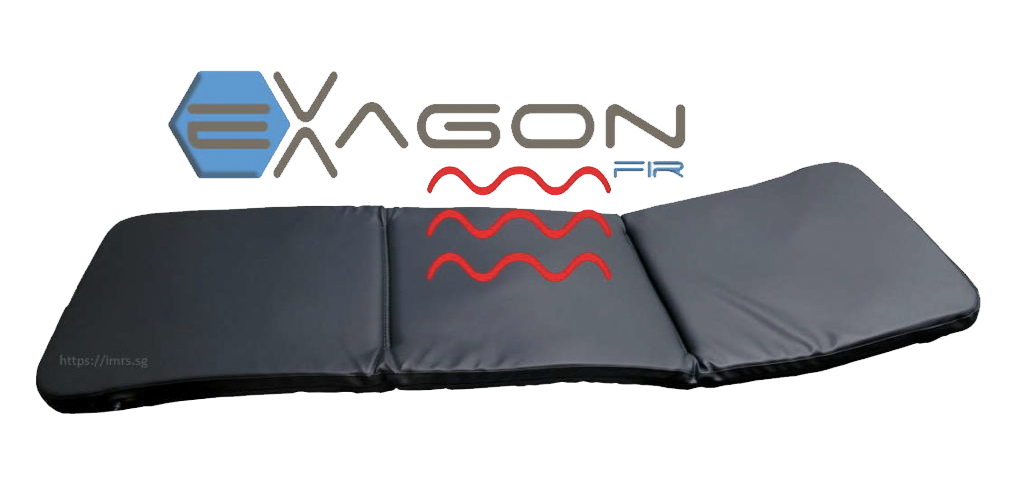 4. Exagon Applicators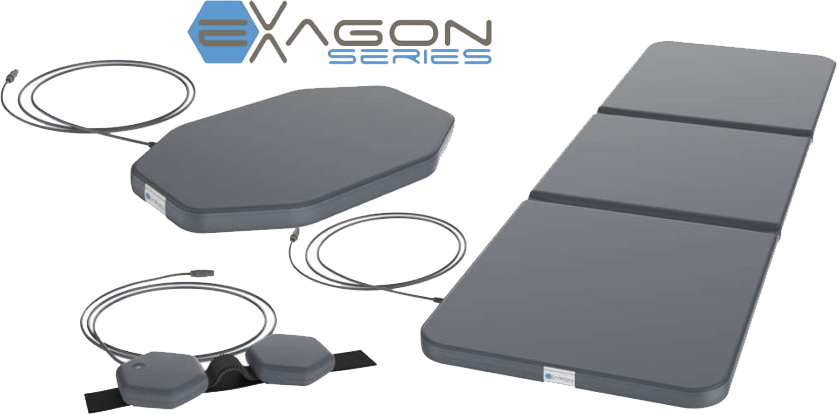 Exagon Applicators essentially follow the design of the flag-ship iMRS system, aside now it comes with a Spot, instead of Probe. There are few significant improvements:
Durable bio-medical grade Vinyl material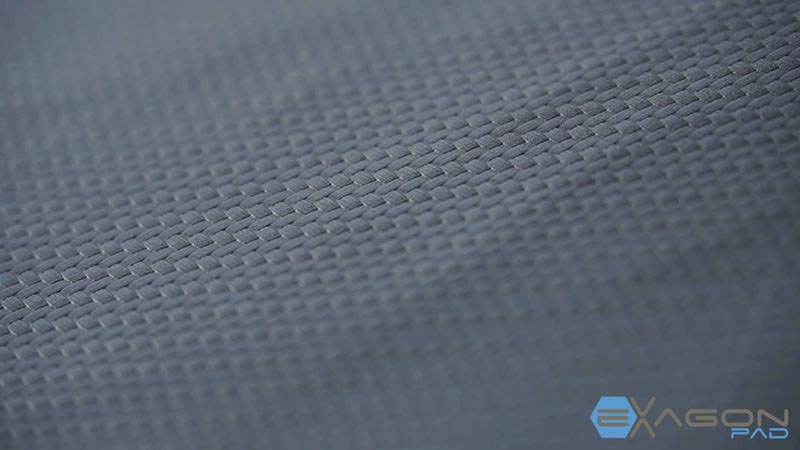 An LED indicator on each of the applicator – indicates the working and polarity status of the applicator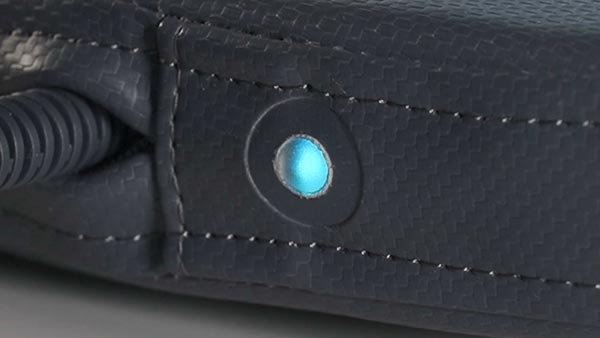 New Exagon Spot Applicator in place of Probe
Since the introduction of OmniSpot in the iMRSone Omnium1 series, the spot has been one of the most favourite applicators. Unlike probe, while offering high-intensity treatment, it can be used hands-free by simply wrapping the spot around the area like knee, ankle, elbow, etc.. The sandwich Helmholtz effect also offers a very effective treatment as compared to single directional application.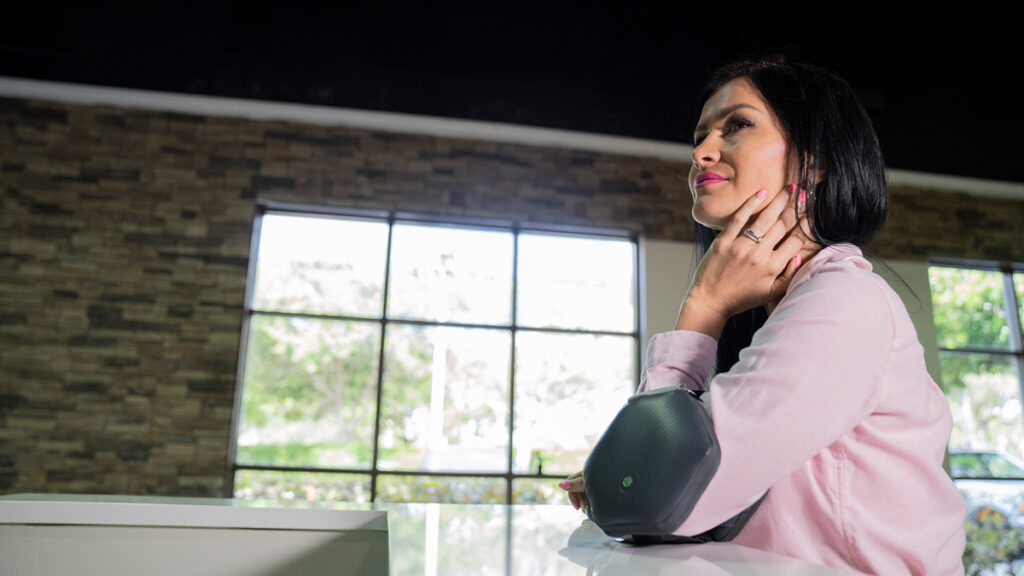 5. Exagon Brain - Brainwave Entrainment
The new Exagon Brain is a complete redesign in both the hardware and software department. Like the iMRSone's OmniBrain, it can now support 256 scales for each of the blue, green and red colour, with the possibility of millions of colour combination. Instead of 2 separate audio and light cables, there will just the goggle (light) cable to the headset. The audio now can be connected using any of your personal 3rd party ear phone or headphone that is using 3.5mm audio jack. This greatly simplify the system maintenance and flexibility.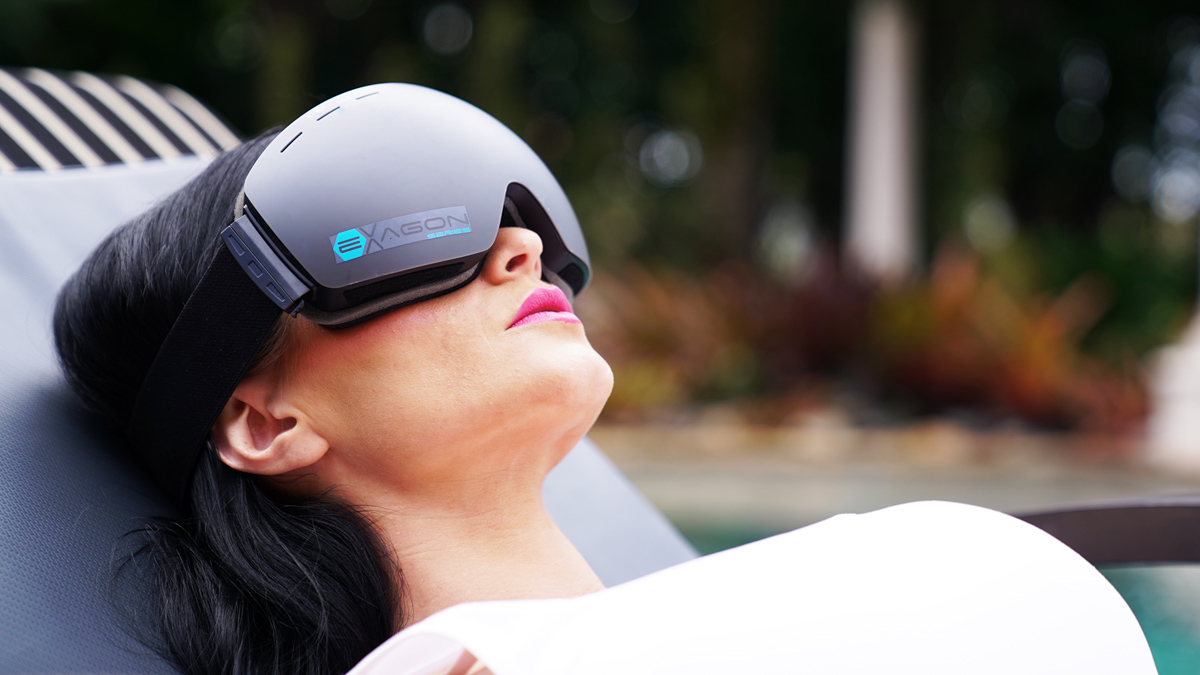 Customized your own playlist – In addition, you can now also upload and select the music playlist to the specific session. You can also enable/disable the audio-visual brainwave entrainment before you start a session, instead of a global activation/deactivation as in the previous iMRS system.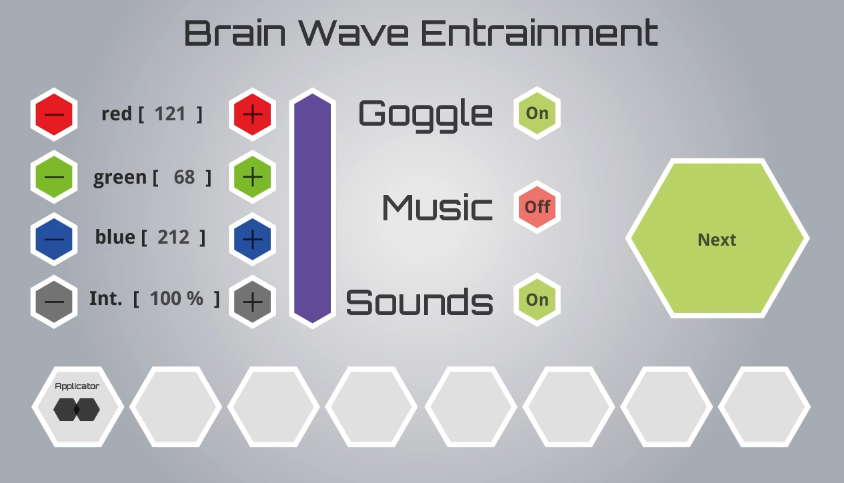 iMRS Prime Product Bundles
There are a total of 5 key configurations for the iMRS Prime – summarises in the table below.
iMRS Prime Basic
iMRS prime Control Unit
iMRS prime Connector Box
Exagon Applicator Mat
Exagon Applicator Pad
20-PIN prime Connector Cable
Power Adapter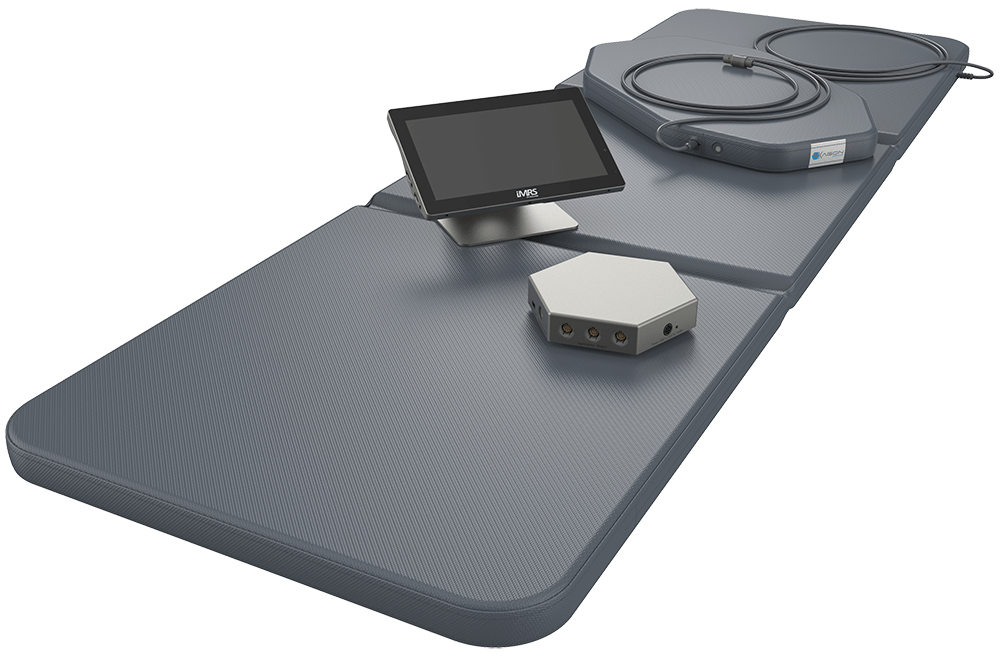 iMRS Prime Advanced
iMRS prime Control Unit
iMRS prime Connector Box
Exagon Applicator Mat
Exagon Applicator Pad
Exagon Applicator Spot
20-PIN prime Connector Cable
Power Adapter
Software Tool: Program Mode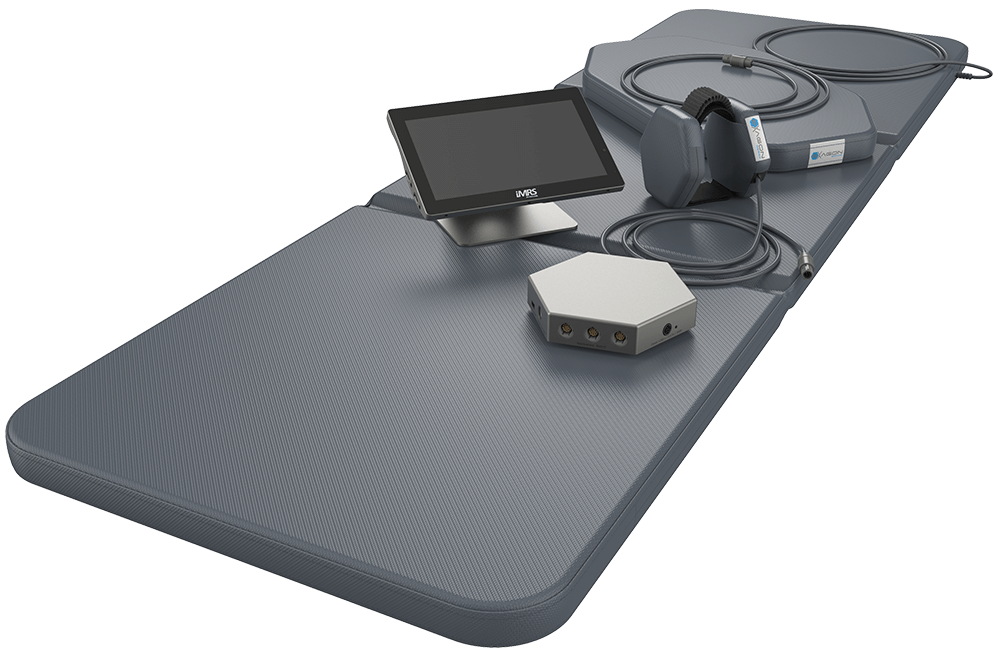 iMRS Prime Expert
iMRS prime Control Unit
iMRS prime Connector Box
Exagon Applicator Mat
Exagon Applicator Pad
Exagon Applicator Spot
20-PIN prime Connector Cable
Power Adapter
Software Tool: Program Mode
Software Tool: iGUIDE
Software Tool: Split Mode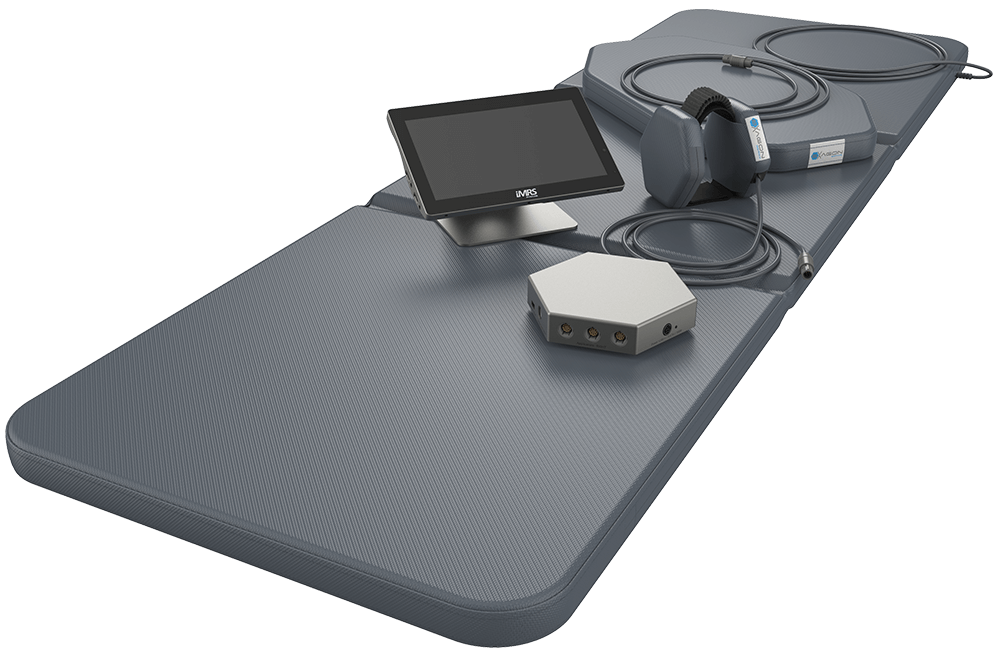 iMRS Prime Hybrid
iMRS prime Control Unit
iMRS prime Connector Box
Exagon Applicator FIR
Exagon Applicator Pad
Exagon Applicator Spot
20-PIN prime Connector Cable
Power Adapter
Software Tool: Program Mode
Software Tool: iGUIDE
Software Tool: Split Mode
Software Tool: Hybrid Mode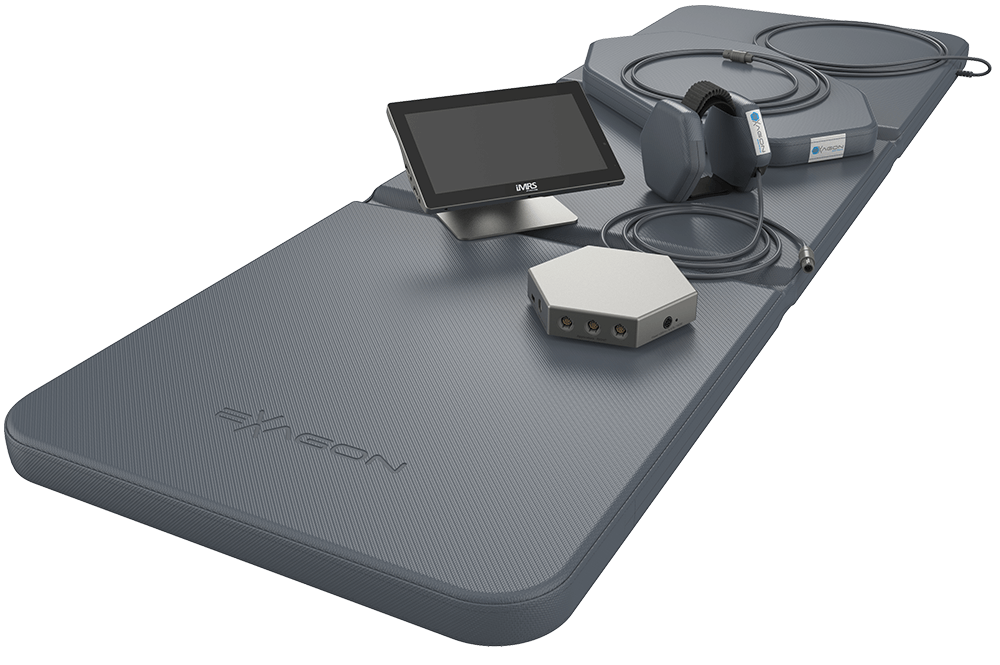 iMRS Prime Trial
iMRS prime Control Unit
iMRS prime Connector Box
Exagon Applicator FIR
Exagon Applicator Pad
Exagon Applicator Spot
20-PIN prime Connector Cable
Power Adapter
Software Tool: Program Mode
Software Tool: iGUIDE
Software Tool: Split Mode
Software Tool: Hybrid Mode
Software Tool: Trial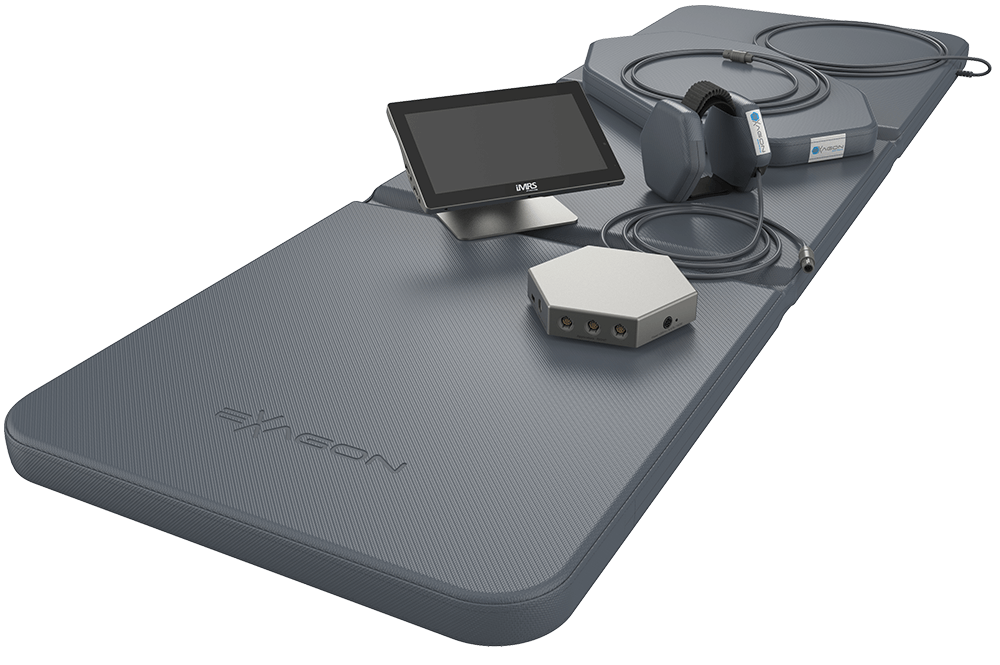 All iMRS Prime bundle (refer table 1 above) will come with the Touch Control Panel, Connector box and power supply, and an Exagon Pad and either an Exagon Mat or an Exagon FIR Mat, depending on the bundle.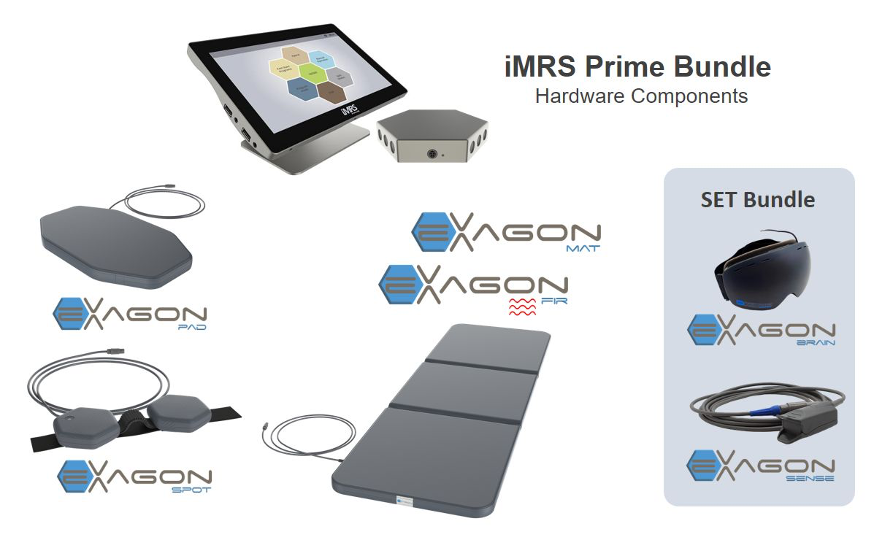 Features
What are Wellfit, Complete and Professional configuration in Prime?
The equivalent in iMRS Prime are as follows:
Wellfit in iMRS –> Basic in iMRS Prime
Complete in iMRS -> Advanced in iMRS Prime
Professional in iMRS -> Expert in iMRS Prime
In both configuration, SET bundle added HRV finger sensor (iMORE or Sense) and Brainwave Entrainment System (iSLRS or Brain) respective.
In iMRS Prime, there are 2 additional model not available in iMRS
Hybrid – that comes with Hybrid Far Infrared Full-body Mat
Trial – In addition to Hybrid, add Trial Software tool.
Is iMRS Prime backward compatible with iMRS?
No. You cannot use the old iMRS applicators or iSLRS with the new iMRS Prime system for two reasons: (1) the interface connector is different and (2) the chip board and communicating protocol is entirely different. The iMORE finger sensor, however share the same connector interface, and it may still be used, though not officially supported by Swiss Bionic Solutions.
What's the difference between Omnium1 and iMRS Prime?
Both iMRS Prime and Omnium1 are built on the same technology and application principle. Meaning the frequency range, intensity of both the full-body mattress and pad/pillow are essentially the same. The key unique features available in iMRS PRIME are
Far Infrared Hybrid Full-body Mat
Bio-feedback finger sensor based on HRV, to adjust intensity dynamically during a full-body session
iGuide – database of recommended settings for close to 300 ailments
Split mode operation – running 2 concurrent sessions
Trial Mode – where you can customize the parameters
2 additional quick start programs
General
Is Prime compatible with Omnium1?
No. Prime and Omnium1 uses different operating platform, despite they share similar technical foundation and similarities in design. The physical connector design is different is both series too. Therefore you cannot use any of the components, including power supply between the systems.
What is the Warranty for iMRS Prime
iMRS PRIME, Full body Mattress, Pillow and Spot all comes with three years warranty, usually on a 1-to-1 replacement. Customers will have to send the item to the nearest service center at their own cost, with free 1-way return shipping from the service center, for warranty parts.
Accessories and other components warranty are as follow:
Exagon Sense, Brain, Power Adapter – 6 months
Before sending back the item, always log an official support case at https://support.swissbionic.com/support
Support
Upgrade iMRS Prime Firmware
This is the general procedure for iMRS Prime upgrade. You need to have a PC/Mac and a USB storage to complete the procedure. In essence the process is:
Download the firmware file from a given internet link
Uncompressed the file and transfer to an USB drive
Insert the USB drive to iMRS Prime controller and and choose system update option.
Detailed Procedure
Open the URL link provided to you to download the firmware. Usually this is presented as a compressed zip / gzip / tar file.
Unzip and copy the 4 .wim files on a USB. The 4 .wim usually are presented in the following naming convention:
iMRS_prime_Vx.xx-data.wim
iMRS_prime_Vx.xx-efiesp.wim
iMRS_prime_Vx.xx-mainos.wim
iMRS_prime_Vx.xx-winpe.wim
3. Insert the USB to the iMRS Prime Control Unit (see figure below)

Under Settings (wheel symbol in the main menu), select -> System information and then select System update. Click the Start update button.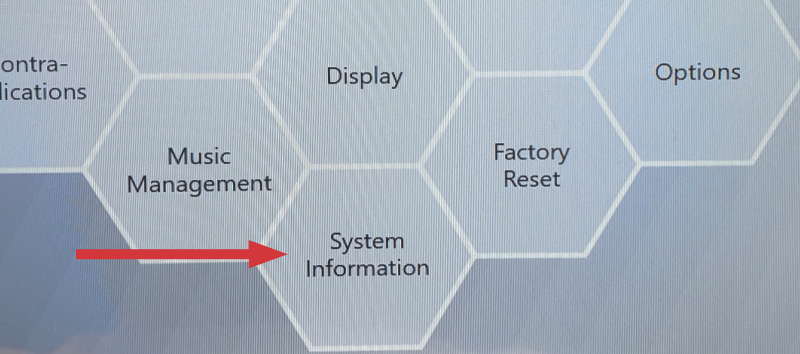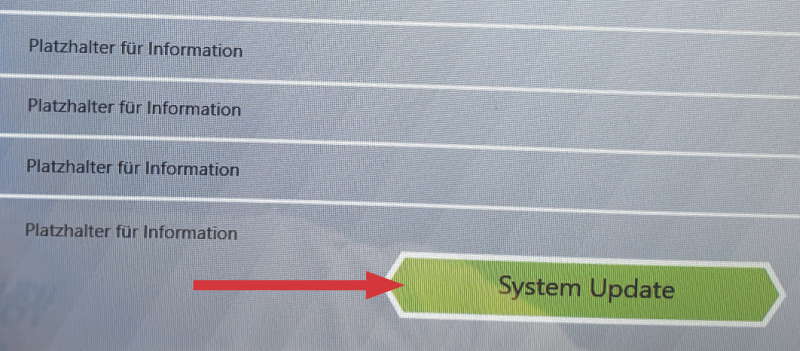 The update may takes 15-30 minutes, depending on the firmware version.
---
Completing the Update
The screen might be upside down after the update. To correct the rotation, follow the following procedure:
select the tool symbol in the top bar. If this is not visible, tap the time bar in the right top bar 7x, then it should be visible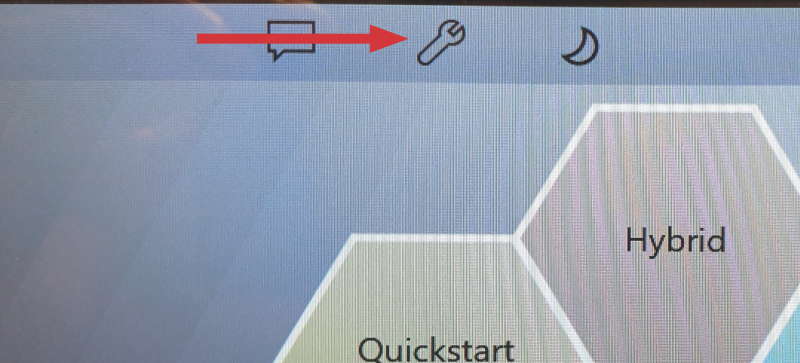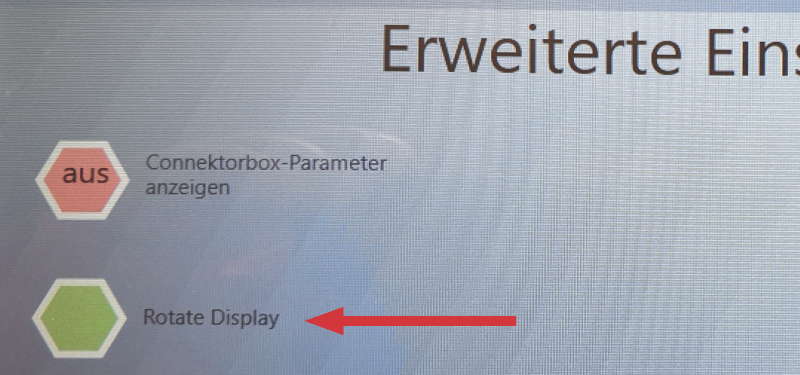 AHRV Finger Sensor Troubleshooting
HRV Finger Sensor Troubleshooting Guide
The general information of this guide is also applicable to both Exagon Sense and iMORE 2.0 Finger sensor as the hardware technology essentially is the same.
To properly troubleshoot the Finger sensor, you need to first understand the working of the technology. iMORE is using photoplethysmogram (PPG) technology, that uses optically obtained plethysmogram to detect blood volume changes in the microvascular bed of tissue. It illuminates the skin and measures changes in light absorption. PPG reading used for Heart Rate Variability (HRV) runs at a much higher sampling rate as it needs to pick up every heartbeat and the differences in the millisecond range, as compared to general heartbeat monitoring sensor which they usually just take beats average or using extrapolation technique.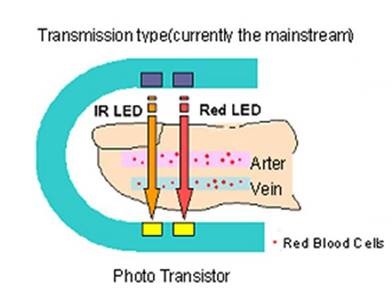 The iMRS HRV assessment is based on per-minute interval. The system will evaluate the heartbeat variability within each minute window, and report a value between 1-7 as an indicative range of your HRV, so the iMRS system will use this value to adjust the session intensity accordingly. In general, people with higher HRV (higher value) means he/she has higher recovery potential, and hence is able to subject to higher exposure of external stimulation. If there are too many missing beats during the reading interval, the system may refuse to report a value for that specific interval, hence you will not see any value in the HRV chart for that interval.
Key reasons for intermittent and inaccurate reading are:
Bright Ambient light. Make sure it ambient light is not too bright as this will impact the accuracy and sensitivity of the reading
Hand movement. Do not move the hand or finger during the reading.
Skin tones and low peripheral perfusion rate of the finger can affect the accuracy of the reading. Perfusion is the process of a body delivering blood to capillary beds. Low perfusion, especially in arms, can present challenges for such PPG sensor because the signal-to-noise ratio may be drastically reduced, as lower perfusion correlates with lower blood flow signals.
Nail polishes (especially dark colour). This is non-conclusive from various studies, but this is something worth to take note and observe in an individual case.
This section is applicable to iMRS system only
How to check your iMRS controller is configured correctly (applicable to iMRS system)
Make sure the iMORE feature is turned on. Go to Options -> iMORE -> ON.

iMORE works only with Full-body Mat. So if your applicator selection is set to Pillow or Probe, the IMORE will be disabled.
If the iMORE feature is turned on, you will notice the following symbol at the top right of the LCD when the applicator is set to Mat
nc – when the iMORE is not physically plugged in
sc – when the iMORE is physically plugged in but not clipped on to a finger
heartbeat sign & rate – when the iMORE is clipped on to a fingerOf course, there is a possibility of hardware sensor failure. Contact the nearest Swiss Bionic Solutions office for further support.